What do Macchiato, Nitro Cold Brew, M. F. Husein and Leonardo da Vinci all have in common? They're all a part of Art Fervour's latest collaboration with 8th Day Cafe and Bakery!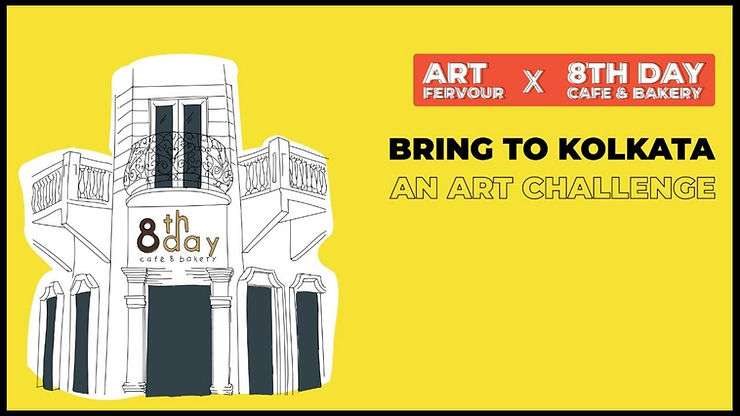 What's happening?
More than 53% of people on this planet need a cup of coffee (at least) to get through the day. If you belong to this 53% percent, you're in for a treat. Whether you enjoy a hot cup of latte while reading or need an espresso shot on the go for that rush of energy, 8th Day Cafe and Bakery has you covered. And it gets even better as Art Fervour is collaborating with 8th Day Cafe to bring you some cool new art contests, all with the promise of some finely brewed coffee!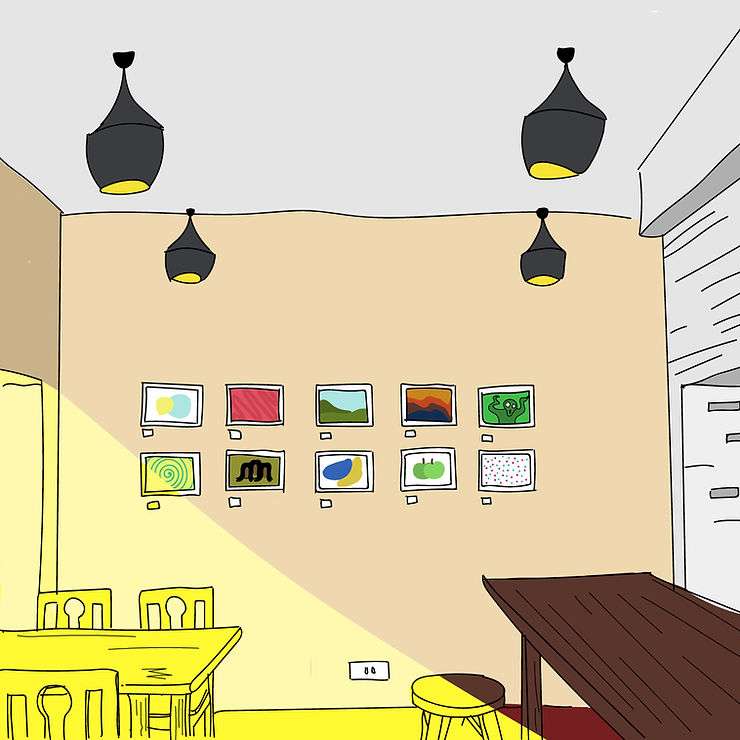 What's so special?
Art Fervour has always been more than just a discovery platform for the visual arts, striving to make art accessible to people from all walks of life.From hilarious art memes to relatable artist quotes, Art Fervour does it all. So we've brought you 4 really fun and super quirky games which test your art knowledge (not really) and creativity, while helping you learn along the way. Play these games and stand a chance at winning some coffee, on the house! Whether you're in it for the free coffee, or you're just an art nerd, or both, head to your nearest 8th Day Cafe outlet ASAP.
I'm hooked, how do I participate?
Head to your nearest 8th Day Cafe and Bakery outlet, scan the QR code on the tent card on your table or on the poster at the cafe, play the art game (which changes every week) and stand a chance to win some fresh brew!
4 weeks, 4 unique art games.
Play a game and you might just be our Weekly Winner and win some coffee.
Play all 4 games and you might just be our Super Winner and win our Coffeexart gift hamper.
Spill the tea(or coffee) and give me the deets
Here are all the details and rules you need to know to have some fun and lighten your wallets in the process. May these rules be ever in your mind like the incessant ringing in van Gogh's ear.
The contest will take place at the 8th Day Cafe and Bakery, Park Circus and Southern Avenue outlet, from the 19th of August to the 19th of September, 2019.
4 weeks, 4 games. We'll be bringing you a new game every Monday to keep that suspense going and the adrenaline pumping, while you're sipping on your coffee.
Play the game and put your best foot forward to stand a chance of being a Weekly Winner and win a free beverage. 2 Weekly Winners will be announced every Monday with a total of 8 Weekly Winners over the duration of the contests. Brownie points will be awarded for sharing your participation and tagging us on social media.
Participate in each of the 4 games, over the 4 weeks to stand a chance at being our Super Winner. Again, brownie points will go a long way in deciding your fate. 2 Super Winners will be announced on the 20th of September on our Instagram and Facebook page so stay tuned!
Weekly Winners will receive a coffee voucher redeemable on their next visit and Super Winners win an art and coffee hamper worth Rs. 3,000 each. So champions, be sure to return and grab your prize!
That's all the details you need to know. Rush down to your nearest 8th Day Cafe and Bakery outlet and start playing. May the odds be ever in your favour.