The art world keeps evolving, each year bringing forth fresh new masterpieces of artistic expression for both its collectors as well as art enthusiasts to savour. The art market in India, particularly, has seen a tremendous rise in the year 2023 so far. The surge in the number of art collectors and the rising enthusiasm for the world of fine arts indicate a dynamic cultural metamorphosis that we are currently undergoing. This transformation directly stems from the nation's growing prosperity, which, in turn, has kindled a heightened interest amongst a greater number of individuals and as a consequence, propelled the expansion of the Indian art community.
Art Fervour brings you the 3 most expensive Indian artworks to be ever sold.
1. 'The Storyteller' by Amrita Sher-Gil
Priced at: Rs. 61.8 Crores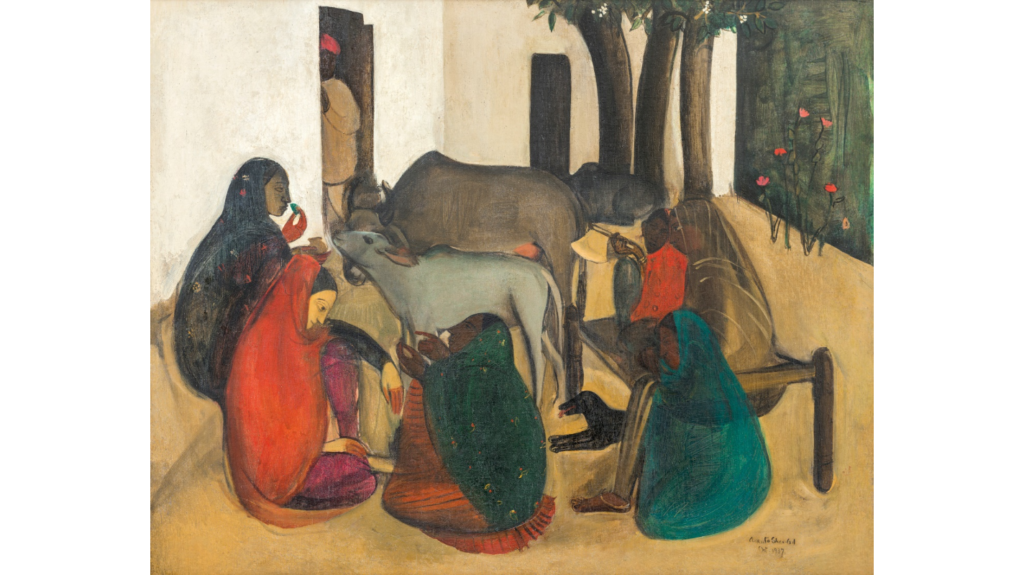 Last month, Amrita Sher-Gil's 'The Storyteller' set a new record as the most expensive piece of art ever sold by an Indian artist, fetching an astonishing Rs. 61.8 crore at an auction hosted by the Saffron Art Gallery in New Delhi. Sher-Gil is regarded as one of the few highly successful female artists of India In her artworks you can see a certain combination of aesthetic beauty with subtle yet thought-provoking hints of her observations of the society. In this painting of hers, you can observe a tranquil scene where village women are at leisure, casually gathered in the courtyard, sharing space with the surrounding fauna as they interact with one another, captivated by the tales spun by a storyteller.
2. 'Gestation' by S.H. Raza
Priced at: Rs. 51.75 Crores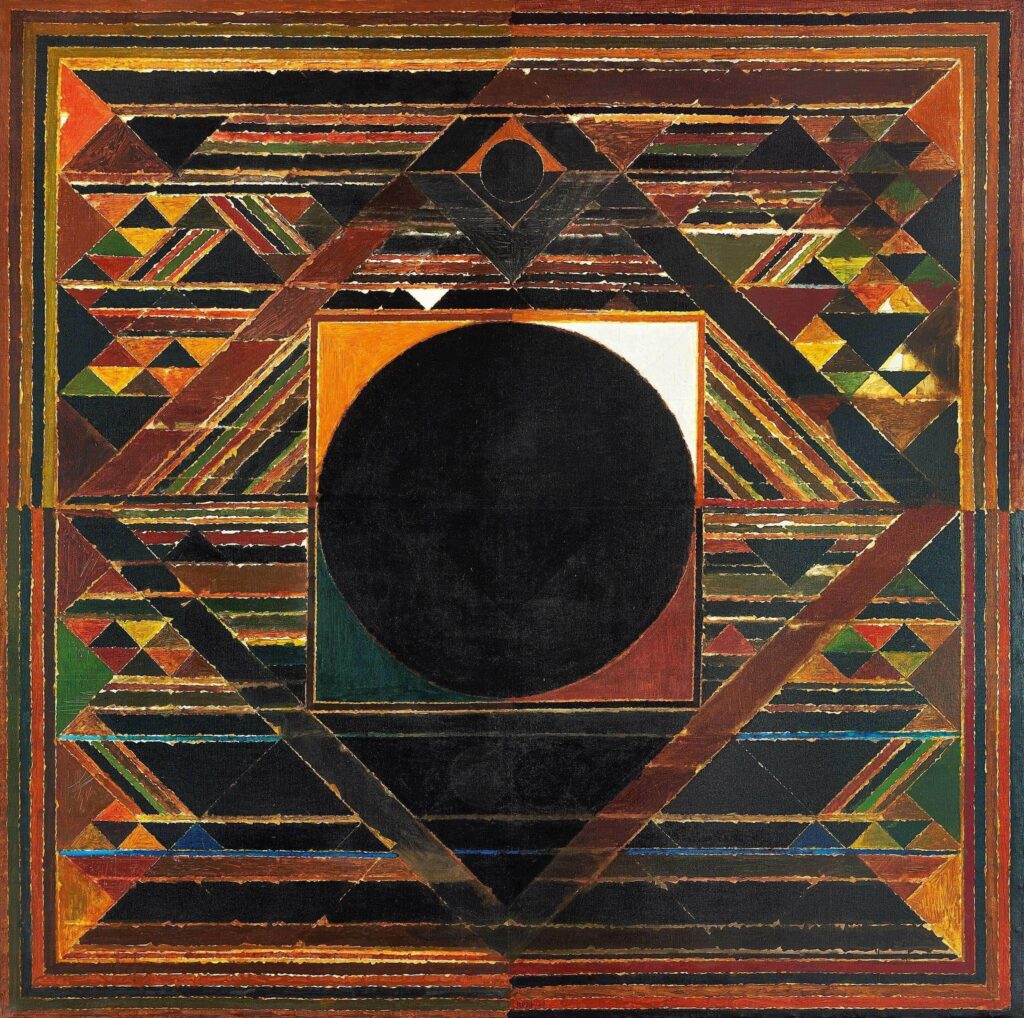 September appears to hold a rather special place in the timeline for the Indian art market, as it has witnessed the sale of some of the most priciest artworks in recent times. On September 12th, S.H. Raza's 'Gestation' fetched a staggering price of Rs. 51.75 crores at Pundole's, making it the second most expensive painting sold this year.
This artwork is particularly noteworthy as it originates from the pivotal decade in Raza's career when he was formulating the fundamental elements found in his paintings. Within "Gestation," the dot, represented as a circle enclosed within a square—a mandala, symbolizes a profound sense of wholeness. This mandala serves as a universal emblem of sacred geography, encapsulating the essence of Raza's artistic vision during this significant period in his work.
3. 'Untitled' by V.S. Gaitonde
SOLD $420,000,000
Est. ₹300,000,000 – ₹500,000,000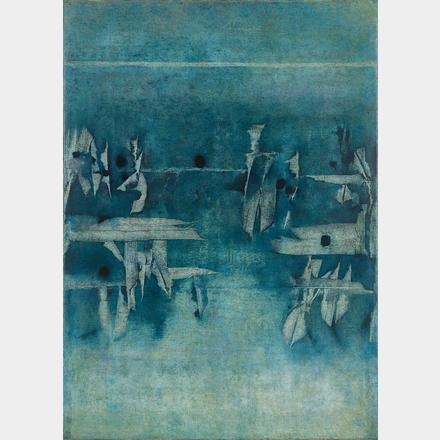 V.S Gaitonde. 'Untitled'. Oil on canvas. 1969. Courtesy of Pundole's.
Earlier last year, an oil-on-canvas painting by Vasudeo Gaitonde, 'Untitled' from the year 1969 was auctioned for an astounding amount of Rs. 42 crores, securing its position as the highest-grossing Indian artwork of that year. 
Gaitonde created a limited number of canvases during his lifetime, making each one a highly sought-after item in auctions. This particular painting was housed at the Glenbara Art Museum in Japan. Gaitonde's art reflected a Zen-like mindfulness, emphasising silence, meditation, and the integration of the individual into a broader existence. His work, deeply influenced by Eastern philosophy, often translated the elements of Hindustani classical music, including silence and sonority onto the canvas. While his paintings may appear serene, the experience they offer is remarkably immersive. They transcend the boundaries of the canvas, weaving together a tapestry of colours and symphonies.
These remarkable prices achieved by artworks today were beyond any of these legends' wildest imagination during their lifetime. Yet, as we stand amid a contemporary art renaissance in India, the trajectory seems to be going only upward. And in this flourishing new era of Indian contemporary art, we find ourselves witnessing a journey of higher milestones, where art continues to break boundaries, redefine value, and captivate the human spirit.