A spotlight on Gurjeet Singh and his soft sculptures
"I have the characters of the story in my mind, but the forms in my sculptures are not like you and me. They are fantasies."
– Gurjeet Singh, artist
If this is the first you're hearing of Gurjeet Singh's work, are you in for a ride!
The artist—who works primarily with sculpture, installations, and paintings, and addresses issues faced by the LGBTQ community through his work—is best known for his soft sculptures. Just check them out below; they sure are bringing the colour right back into our world (literally).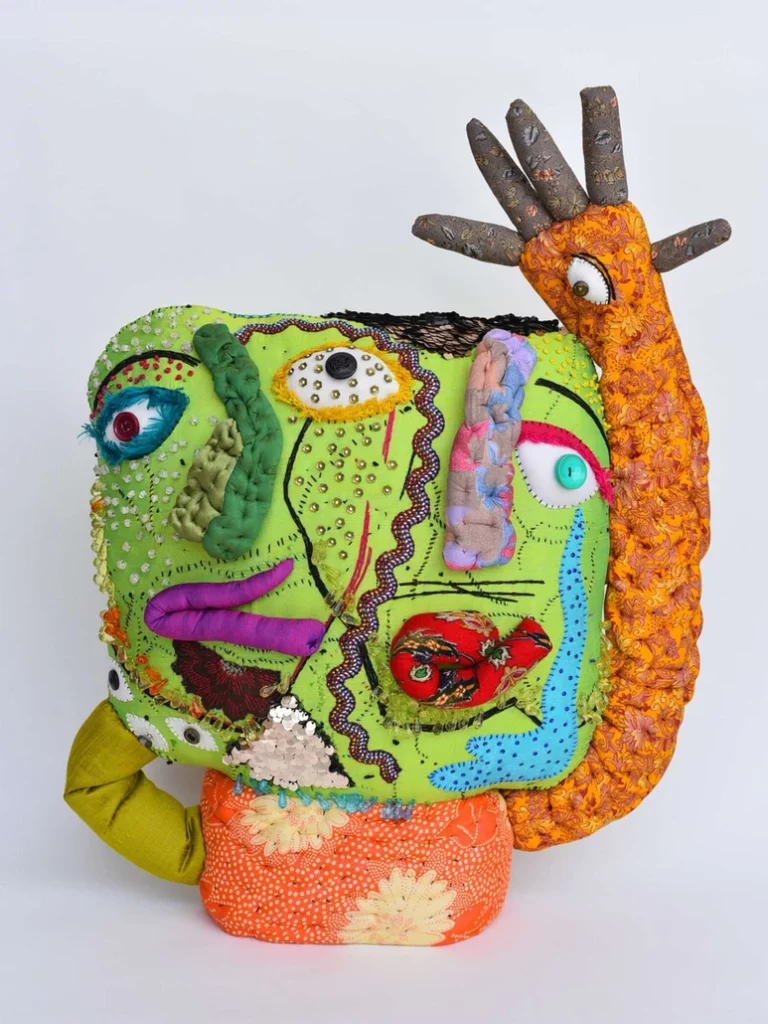 Born in Punjab, Gurjeet's interest in art was nurtured at home as his family was invested in creative pursuits, and spurred on his artistic inclinations. Whether it was embroidery and stitching, or the repair of machines around the house, these activities influenced him and often find their way into his artistic practice.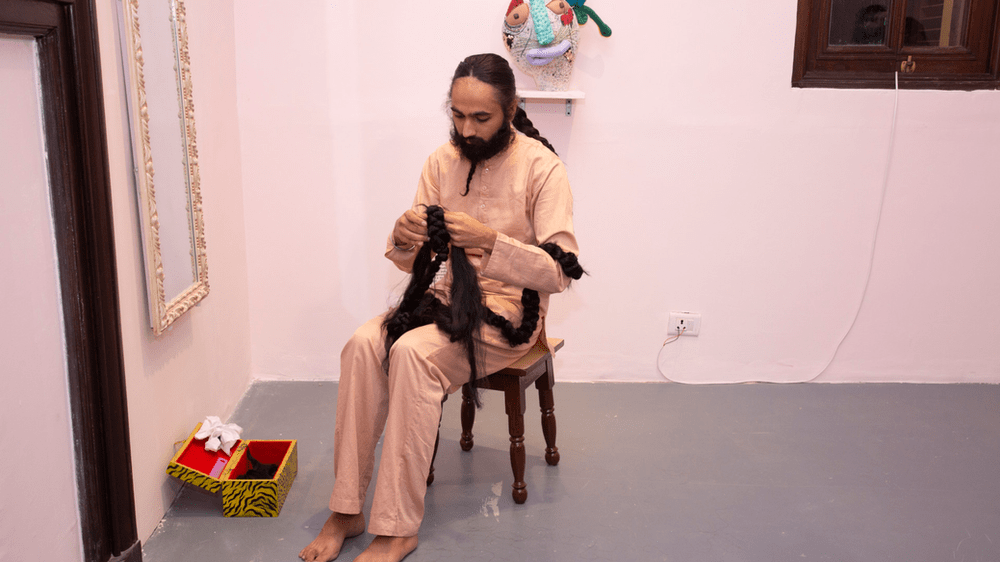 Gurjeet's art practice is a true testament to the state of 'flow', for he allows his materials to lead his story-telling, just as much as his experiences and interactions with other human beings do. The work is often improvisational, and the artist's pursuit is to have his work tell stories of conventionally oppressed or marginalised voices. "In my work, I try to look under the mask and convey the inner emotions and narratives behind people and their relationships. I think about the colour, the textures and shapes of their lives," he says in an interview with IAF.
One of the recurring themes in Gurjeet's work is stories of the LGBTQ community, and the challenges and experiences faced behind closed doors. Tied into this are the themes of love, loss, and identity, and the interplay between all of these. His work aims to bring these stories into the dominant narrative, sharing them with society.
For instance, the sculptures at Latitude 28 pictured above are part of a series that addresses stereotypical patterns of thinking, and terms and behaviours observed in society. They tell the story of a boy named Manavgeet, bringing forth the challenges of expression as a queer person, and the terrors of conversion therapy.
Ghar-Ghar, showcased at the India Art Fair 2022, was a performance that had the artist enacting a boy playing make-believe of a wedding with another boy. It incorporated Gurjeet's soft sculptures as decoration and props on a mandap (wedding stage). You can watch a snippet of the performance below.
Gurjeet Singh lives in and practices out of Chandigarh, India. He is a recipient of the INLAKS Fine Art Award 2021, and has also attended residencies at KHOJ, New Delhi and Space Studio, Baroda. He has also been the recipient of the travelling grant for Kochi Muziris Biennale, KHOJ Support Grant and Shrishti AIF Grant, Hyderabad.
What are your thoughts on the artist's work? Tell us in the comments section below.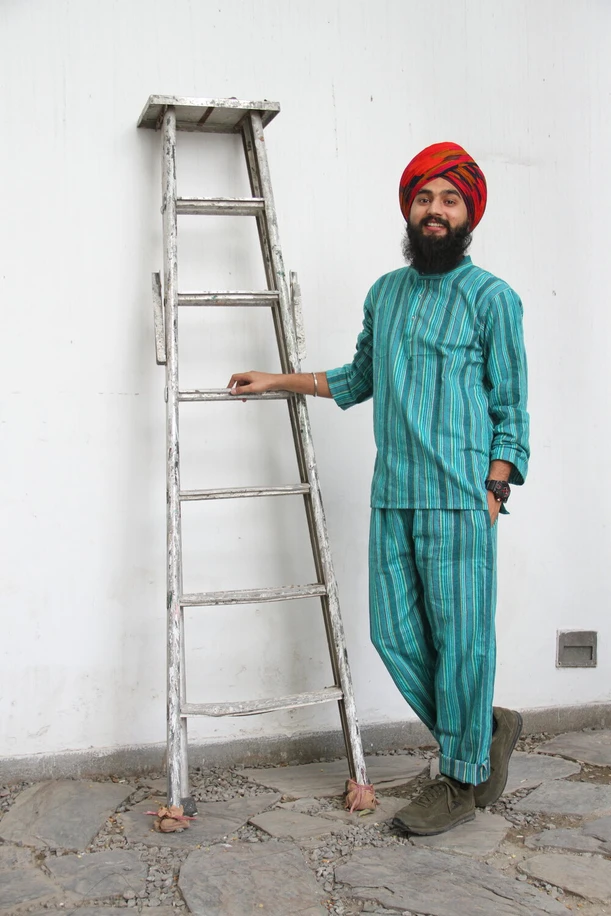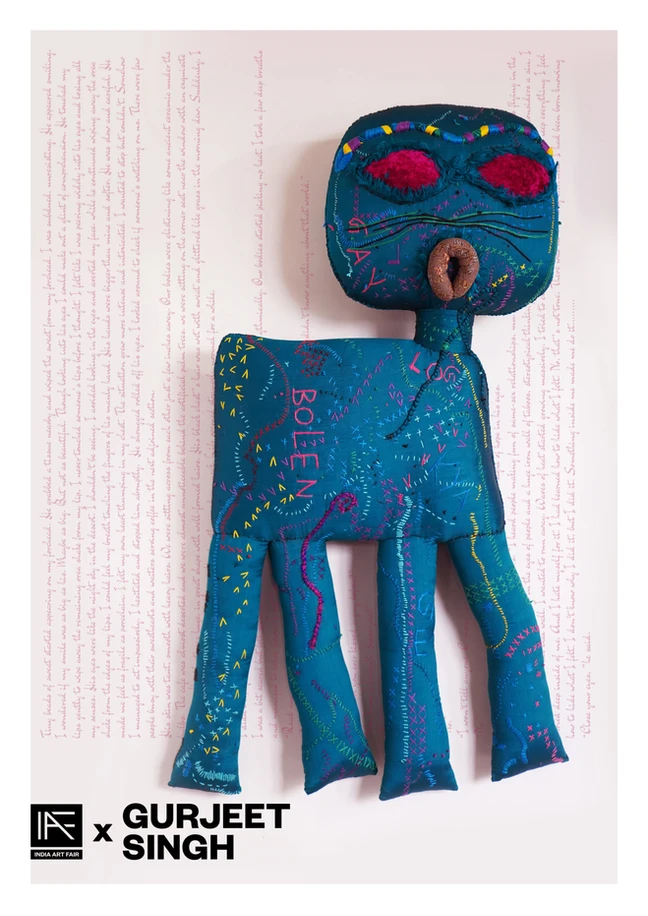 Citations:
,https://inlaksshivdasanifoundationblog.org/home/2021/1/4/fine-art-awardees-2021-anisha-baid-gurjeet-singh-maksud-ali-mondal-salman-bashir-baba-and-savyasachi-prabir
,https://www.latitude28.com/artist/gurjeet-singh/
,https://indiaartfair.in/programme/ghar-ghar-gurjeet-singh
,https://indiaartfair.in/fantastical-forms-gurjeet-singh#:~:text=Chandigarh%2Dbased%20artist%20Gurjeet%20Singh,head%2C%E2%80%9D%20says%20the%20artist.