The Covid-19 pandemic could not make a dent in our love for a gallery stroll. As a digital platform, you'd assume that we'd be on board with an online exhibition and settle in for a good OVR tour. Well, we are, but we are also Traditionalists at heart! We have a penchant for walking into a gallery, feeling the air around the exhibition and hopefully bumping the artist. We know you love it, too. So we've put together a list of 5 events this month that you should definitely walk in for.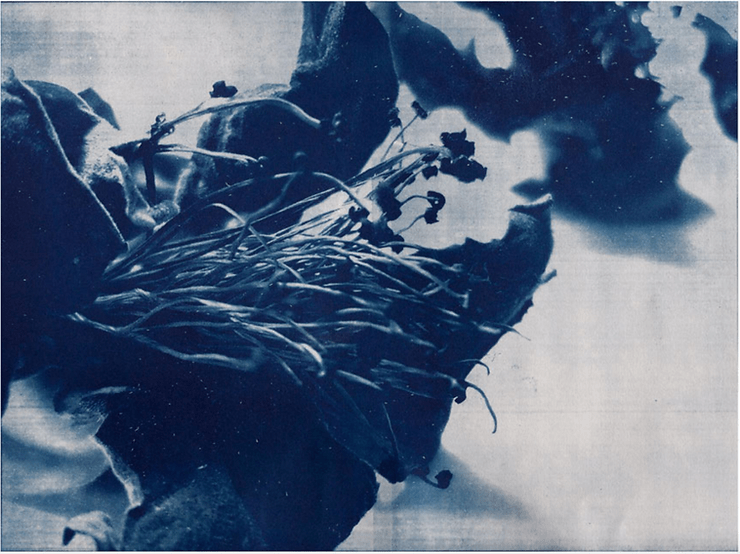 1. All That is Life
September 1st – 30th, 2021
Space 118, Mumbai
​​A group fundraiser exhibition curated by Saloni Doshi, it features 20 upcoming artists who have responded to their personal internal journey through the pandemic, witnessing their transformation and re-birth, claustrophobia and finally, freedom through their artworks.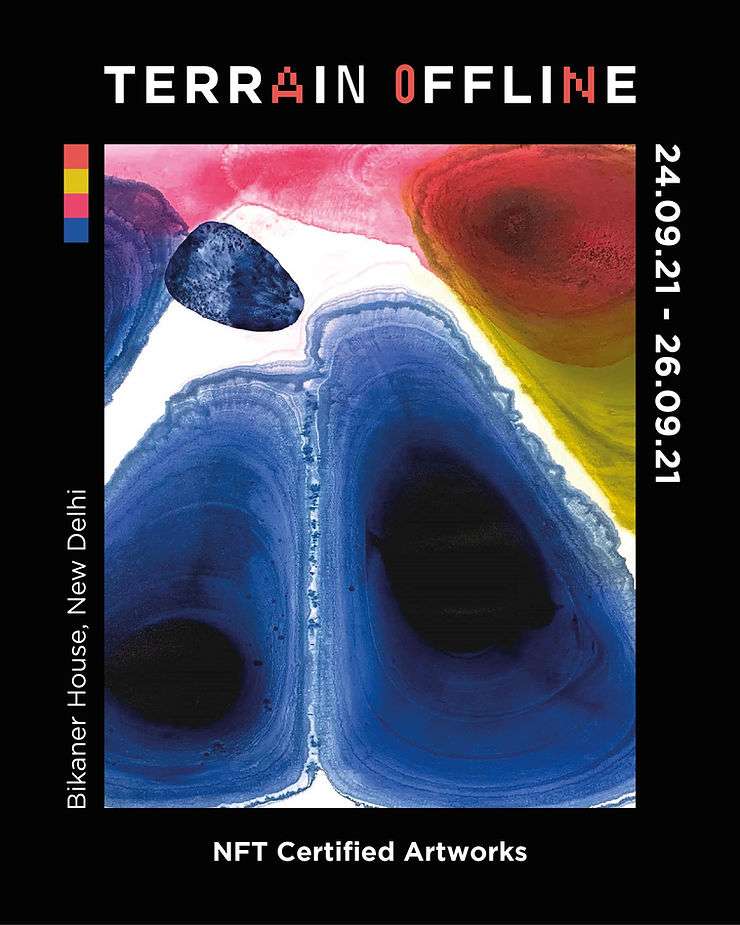 2. Terrain Offline
24 – 26 September, 2021
Bikaner House, New Delhi
While the world is going online, Terrain.art is going Offline with their first on-ground event showcasing diverse artworks by 30 plus artists from across the country to spark new conversations across themes of ecology, body, abstraction, and dystopia.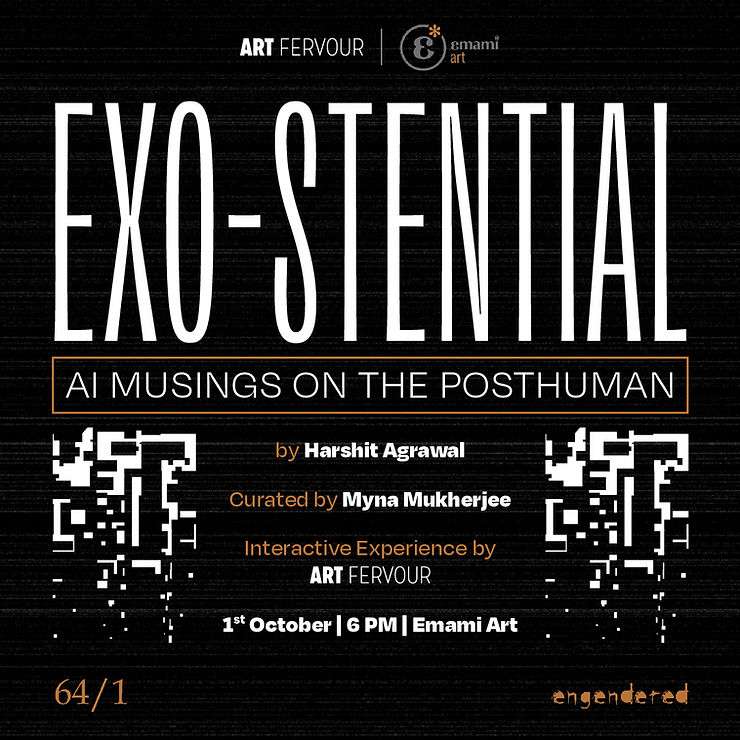 3. EXO-STENTIAL – AI Musings on the Posthuman
1 October, 2021
Emami Art, Kolkata
Dive deep with a special interactive experience of India's first AI Art solo exhibition featuring works by artist Harshit Agrawal and curated by Myna Mukherjee. The project is manifested by Engendered, a transnational arts and human rights organization, and is in collaboration with 64/1. Register here.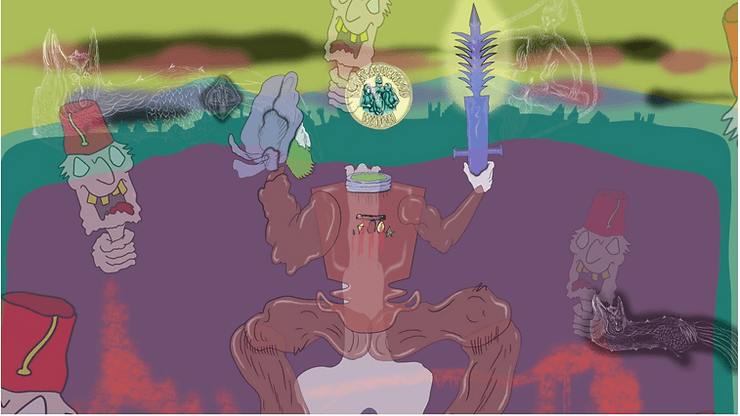 4. You Migrate We Migrate You Displace We Displace
2 September – 30 October, 2021
Jhaveri Contemporary, Mumbai
Wth reinvention as their core theme, whether it is of cultural tradition, identity or historical memory, artists Hardeep Pandhal and Jagdeep Raina share their interest in cyclical historical patterns and potentials through their distinguishably different art forms. Come, retrospect with them!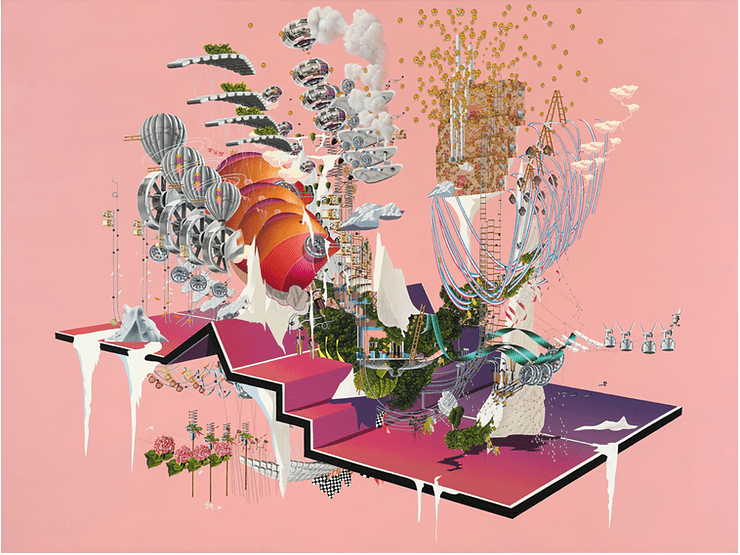 5. Conjecture: To Believe On Uncertain Or Tentative Grounds.
2 September—1 October 2021
Nature Morte, New Delhi
Artists Thukral and Tagra's newest body of work looks at the multiple levels of uncertainty that are now our new collective reality. Through these playful large-scale landscape paintings, the artists want to leave you with the questions, "What changes did you bring for yourself, your home, your behavior, at work? For society at large?" Answer this at Nature Mort in Vasant Vihar.
You can find more such fun events and exhibitions in your city on our Current Exhibitions page or visit our Instagram @art.fervour for regular updates on art news, trends and exhibitions.
Looking to feature your event, workshop, exhibition, podcast or virtual tours with our community? Fill in our form here.