Writing letters came easy to Vincent van Gogh; he moved cities working odd jobs, and new places can be rather lonesome. Art had still not happened to him yet and the discovery of his talent would eventually be made by the person whom Vincent wrote to continually… till the end of his life — his younger brother, Theo. As Vincent travelled, his letters became more expressive, and he started sketching everything that met his eye, in an effort to show Theo what life was like. And this is exactly where it all began — the birth of an icon.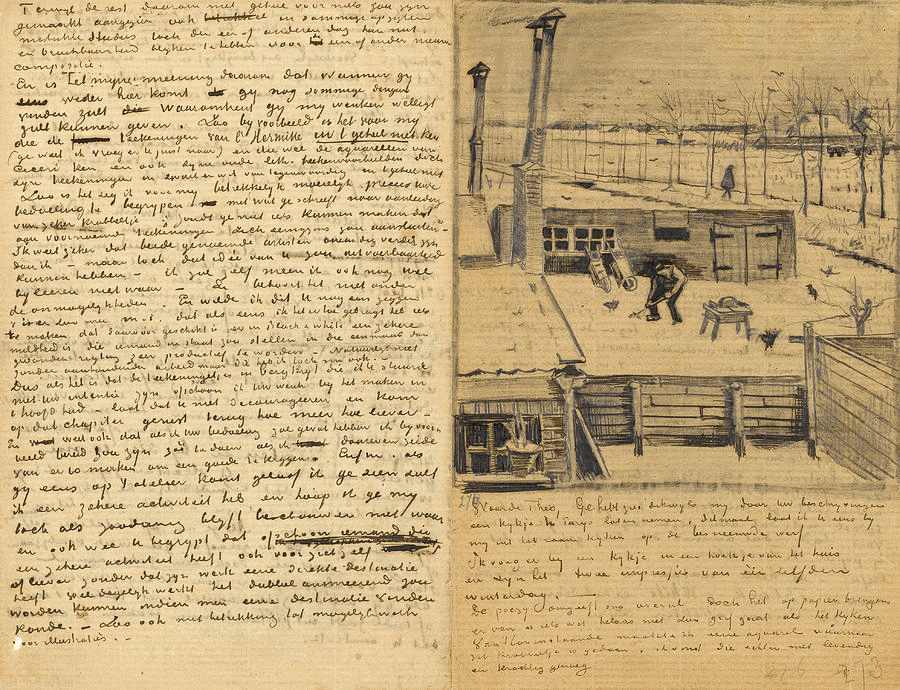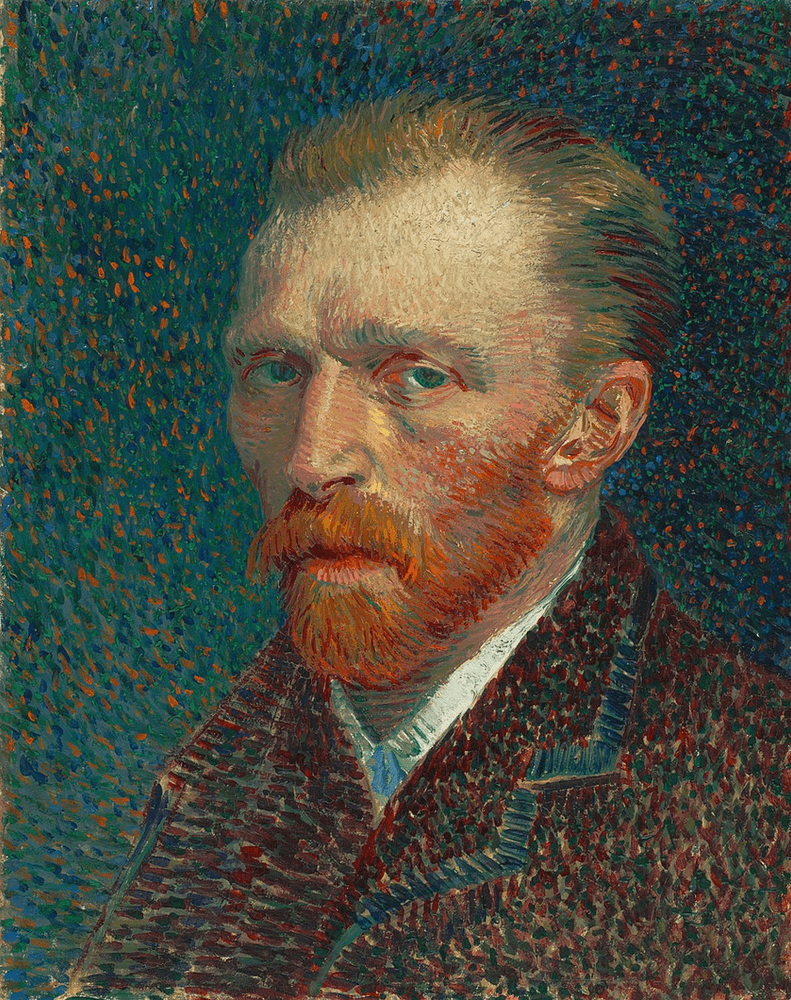 Today he is internationally known for his post-impressionist artworks and his unique brush strokes. Unknown to him, his work has impacted many lives, he is considered one of the most beloved artists and this is our writer's attempt to reach out to him! A man whom she looks up to — who she believes is much more than a celebrated artist; he is a man who stayed devoted to his craft no matter the obstacles life threw at him. He is Vincent van Gogh. And this is….
A Letter to Vincent van Gogh
Dear Vincent,
I know how much you liked writing to Theo, your brother. That you found solace in expressing yourself through your letters. Years have passed, and I wonder how long it has been since you last received a letter in your mailbox.
You were a traveler—by fate, I know. I imagine you've now found a place for yourself in the countryside, on a land we are still unaware of. So I hope this letter finds you at a place where you're at peace.
Are you still painting the skies and nature? For you loved being amidst them! I am sure you're resting somewhere where the flowers blossom and the grass sings along with the gushing wind. A place where there is an abundance of happiness!
This letter is not to remind you of the world you left behind, but think of this as an update… because I have some news to share with you…
Last month, the world witnessed the discovery of your self-portrait, hidden on the verso of the canvas of your brilliant artwork 'The Head of a Peasant Woman'. You would be surprised to know that the conservators at the National Galleries of Scotland didn't scrape the paint or take the canvas apart—technology has excelled rapidly since your passing—an X-Ray can now read the canvas profoundly. I wonder if you'd be bewildered to know of such a revelation, that we can now read your art with such depth, that we can see your brush strokes and the errors you made while trying to achieve 'perfection'. Were you running out of canvas? Was this your way of recycling?
If this work were ever to be auctioned, you'd be amazed to see the number of art collectors bidding millions to call it theirs; for it to adorn their homes and offices. Yes, you read that right – MILLIONS! Remember the gloomy days when you struggled to sell your work, the fantastical works which were disregarded? Well, the tables have turned! My only wish was for you to be able to make use of this money—which is technically yours, your skills that are worth the price—maybe you could have leased a quaint house in the countryside, away from the hustle and bustle of the city.
Theo was right when he wrote to you, "It ​​strikes the eye from afar. It is a beautiful study full of air and life." The Irises you painted, the Starry Night, and every passing moment which inspired you to paint during your time at the asylum in Saint Remy — it indeed was a study of life. Being confined in a space, when you said, "But what a beautiful land and what beautiful blue and what a sun. And yet I've only seen the garden and what I can make out through the window," you were redefining the meaning of art, your art, and your expressionism which generations speak of.
You're not forgotten, you never will be forgotten. There is a Van Gogh museum in Amsterdam, and an immersive experiential exhibit across the USA, Europe, and Asia-Pacific where your artworks come to life; they move and engage with every visitor. It is quite popular! I plan on visiting London soon – so it's definitely on my checklist! We have 3D videos available, and an entire motion picture of your life which streams on an OTT platform. I know it was an unfortunate incident, but the world fondly remembers you for having one ear (I am not joking!).
Even when I was young, way too young to understand what art meant, I knew of you, Van Gogh, your name always rang a bell – one that was synonymous with my understanding of 'art'. Just like me, there are billions more. We love your art, we respect your struggles, we adore the relationship you shared with Theo, and we cherish the treasure trove you've left for the world – your immortal art.
I was watching this beautiful movie the other day, Call Me By Your Name – one of my favorites! I think you'd relate to this dialogue from it, "Nature has a cunning way to pick your weakest spots". To me, your art is reminiscent of it. The bright, happy, and joyful colours are not what we thought they were – there was a mysterious somber tone. The use of bright colours was your way of making the dull look better, they might symbolise a ray of hope in a hopeless situation. Your artworks were a gateway to your inner being, one which many failed to understand when you were alive.
Your innate ability to see and feel everything and express a myriad emotions is one of the gifts you've given humanity.
I think I have taken a lot of your time, I'm sure you'd love to go back to your canvas, pick up your brush and continue painting yet another masterpiece. I hope you'll keep this letter safe, right next to your vase full of sunflowers.
With love, and waiting for you to paint the lilies in your backyard,
Harshali