The emergence of Modern Art in the Indian subcontinent and South Asia was influenced by the idea of creating a distinct identity, one that disregarded colonial domination, western art styles and reflected the indigenous cultural diversity. For decades, artists across South Asia created artworks that fitted the British imperial themes the best. Art sanctioned during the Colonial period was highly influenced by western styles and European techniques. But, it was only a matter of time when artists started gradually dismissing the discourse and what followed next was a phase to remember!
New artists, opportunities, themes and art styles indicated a boom in Modern art across South Asia. The Partition of India became a catalyst, playing a significant role in the formation of artist groups across the countries and as a result, renowned groups like the Progressive Artist Group, Bombay Group, and the Lahore Art Circle came into being. Artists like M. F. Husain, S. H. Raza, Ali Imam and others rose to prominence. It would be ignorant of us to dismiss the influence of western styles but Modern artists of South Asia were surely able to carve their own destinies which continue to create history even today !
Without further ado , Art Fervour brings you our favourite Modern Artists from across South Asia.
Born in Nagpur, Maharashtra, Gaitonde completed his diploma in painting from the J. J. School of Arts, Bombay. The artist started his career in the arts with painting stylised figurative artworks. It was in the formative years, after renting a studio of his own and interacting with artists from all parts of the world that Gaitonde found his art style.
What many may call 'abstract', Gaitonde believed that his artworks were 'non-objective'. Gaitonde's canvas is lyrical, embedded with meditative rich hues of reds, greens and blues. Gaitonde's artworks took inspiration from Zen philosophy and Ramana Maharishi's teachings thus extruding calmness. An artist who managed to stay away from the conventional, Gaitonde truly created a mark of his own – not just in the hearts of art connoisseurs but also in the homes of art collectors. Recently, Gaitonde created a history, one which shook the art world, not in disbelief though. An Untitled artwork of Gaitonde was auctioned for a whopping 42 Crores at Pundole's in February 2022. Like many modern artists who lived a life of difficulties, we wonder how Gaitonde might have reacted to his art being sold at such a high price!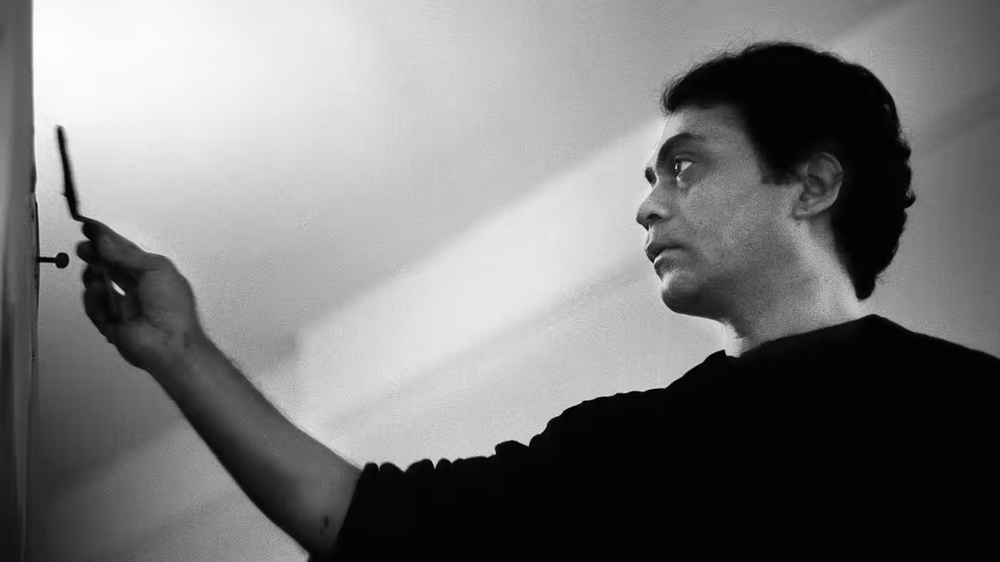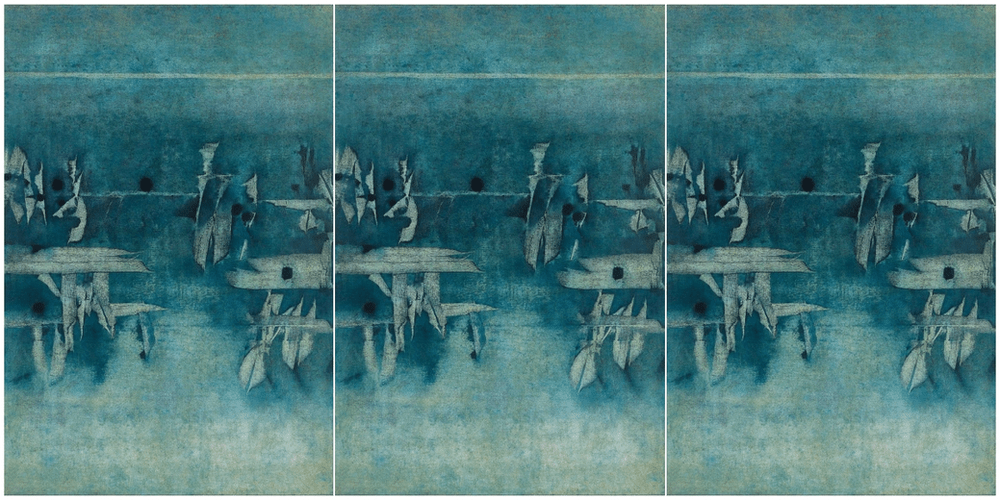 Recognised for her minimalist artworks, Nasreen Mohemdi became a well-known artist who emerged during the Partition era . Born in Karachi, Nasreen later moved to London and Paris during the 1950s to study art. What started as colourful figurative art, changed entirely after she moved back to India. Nasreen took inspiration from nature, poetry and man-made architecture.
Nasreen moved away from colours and started exploring a new medium – mixing oil with ink and then transitioning to graphite and pencil. Throughout her artistic career, one gets to witness the intricacies of lines, geometries , and architecture along with dynamic abstracts on Nasreen's canvas. Her 'Modern' was different from others and rightly so, as she created a distinct section of art style. Her art, which failed to gain popularity in her formative year, decades later is being appreciated by the entire world. Art galleries and museums like The Metropolitan Museum of Art, Museum of Modern Art, Kiran Nadar Museum of Art and many more renowned art institutions have showcased Nasreen's work. We certainly believe that Nasreen chose to break stereotypes and successfully placed South Asian women artists on the world map.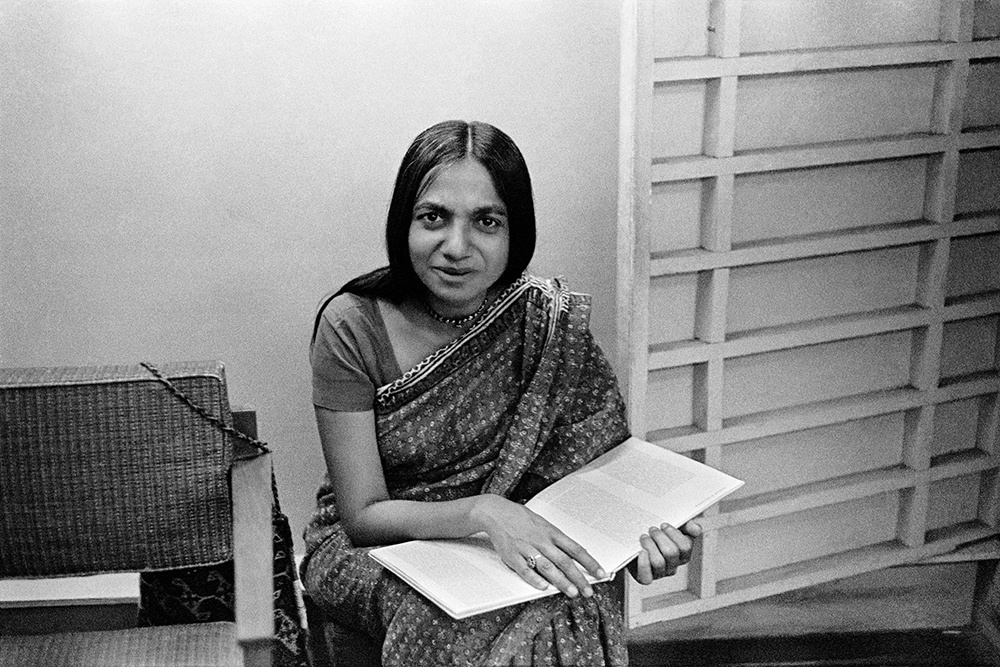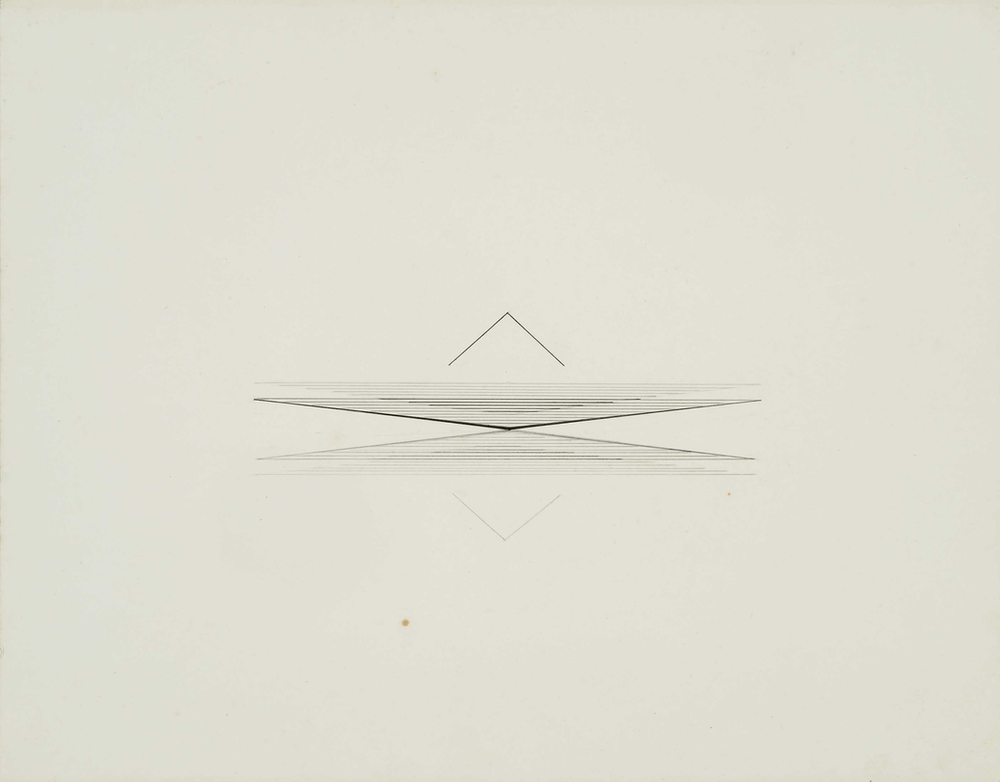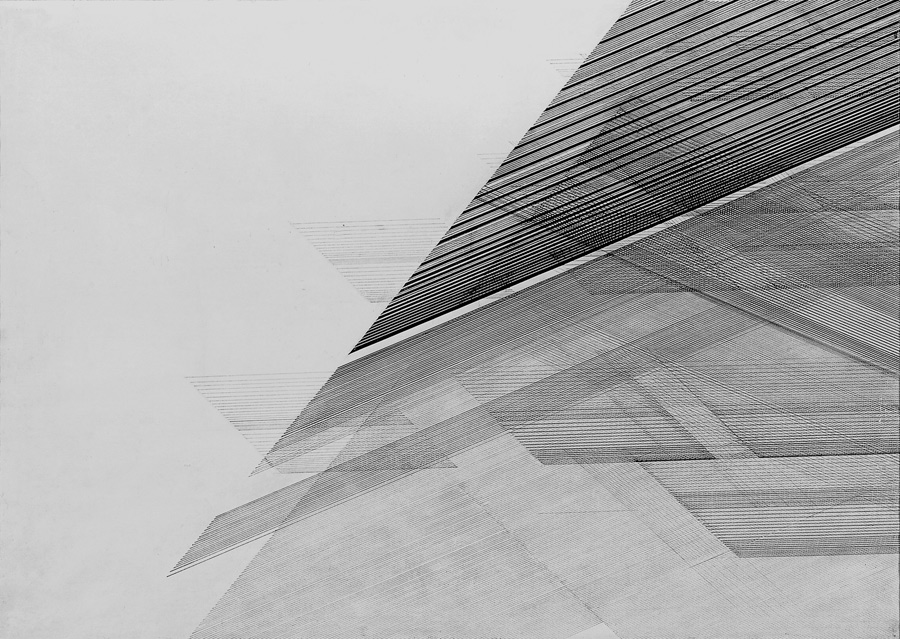 Inspired by the revolutionary and avant-garde style of western Cubism, George Keyt, one of Sri Lanka's most popular Modern artists, explored the art form with traditional themes.
His figuratives were very significant to South Asian geography as they were representative of people and culture. His muse is not imaginary or foreign and that evidently reflected in the artist's growing popularity. It is often believed that Keyt liked being in India as it was here that he felt he belonged as an artist.
Inspired by Hindu and Buddhist mythology, Keyt's muse was intricately stylised with signature geometries and almond-shaped eyes that harked back to the Ajanta murals from Ancient India. The women in his artworks along with the rustic earthy tones on his canvas reflect his South Asian roots without an exorbitant romanticism of it.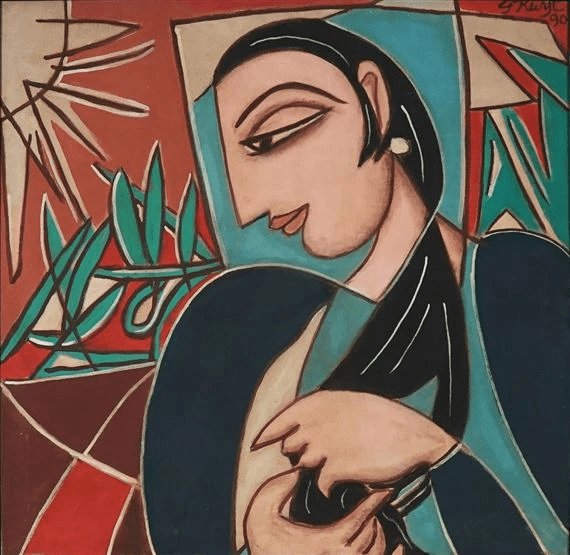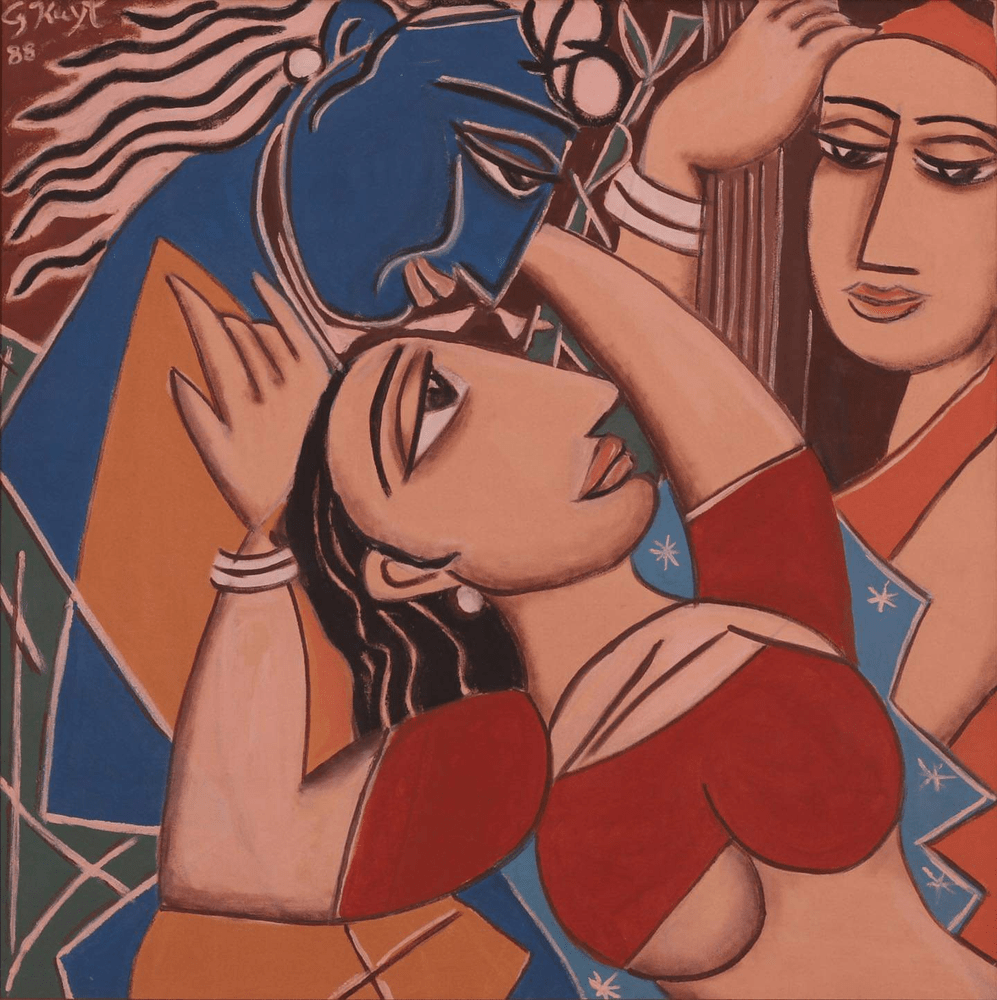 Considered as the pioneer of Modern art in Pakistan, Zubeida Agha was inspired by Amrita Sher-Gil. Born in Lahore, to an influential family, Agha always found support and encouragement to pursue the arts. Her brother, an art critic himself, had once introduced Agha to Mario Perlingieri, a former student of Pablo Picasso from Italy. Agha completed her formal education in Philosophy from an all women's college in Lahore and went on to practice art at B. C. Sanyal's studio in Lahore. Perlingieri encouraged her to break away from the traditional and explore her style of painting. Soon, Agha brilliantly painted her emotions and ideas on her canvas. Bright, colourful abstracts were her calling but not everyone understood her, often criticising Agha for her 'unskilful' art.
But that didn't stop her. Her passion to paint grew stronger as she slowly gained recognition. Her solo exhibitions were being appreciated by the art world. Agha also went on to become one of the most successful gallerists in Pakistan. She became the director of the Contemporary Art Gallery in Rawalpindi in 1961, and from 1961 to 1977, she organised outstanding exhibitions and even exported shows to Italy and other countries putting Modern Pakistani art on the world map.
Agha often was called a feminist for being in the forefront and living life on her own terms but that is certainly not how she wished to identify herself. Agha, a woman born during one of the turbulent times of South Asia, changed the definition of modernity for the entirety.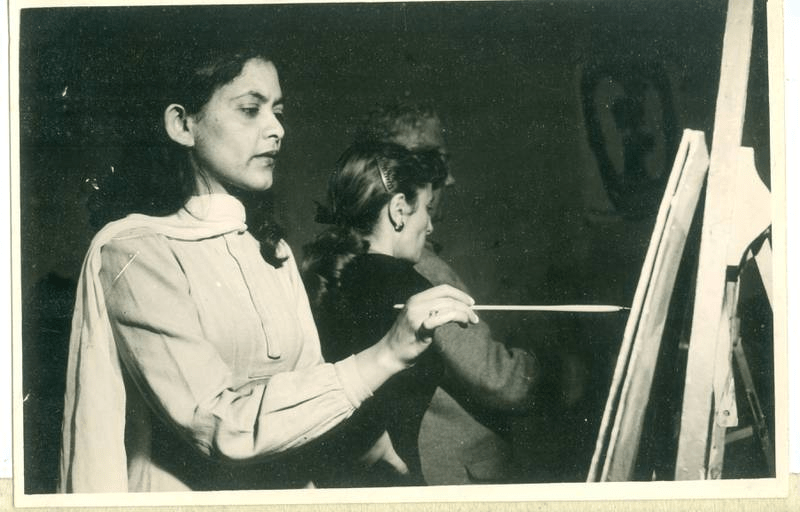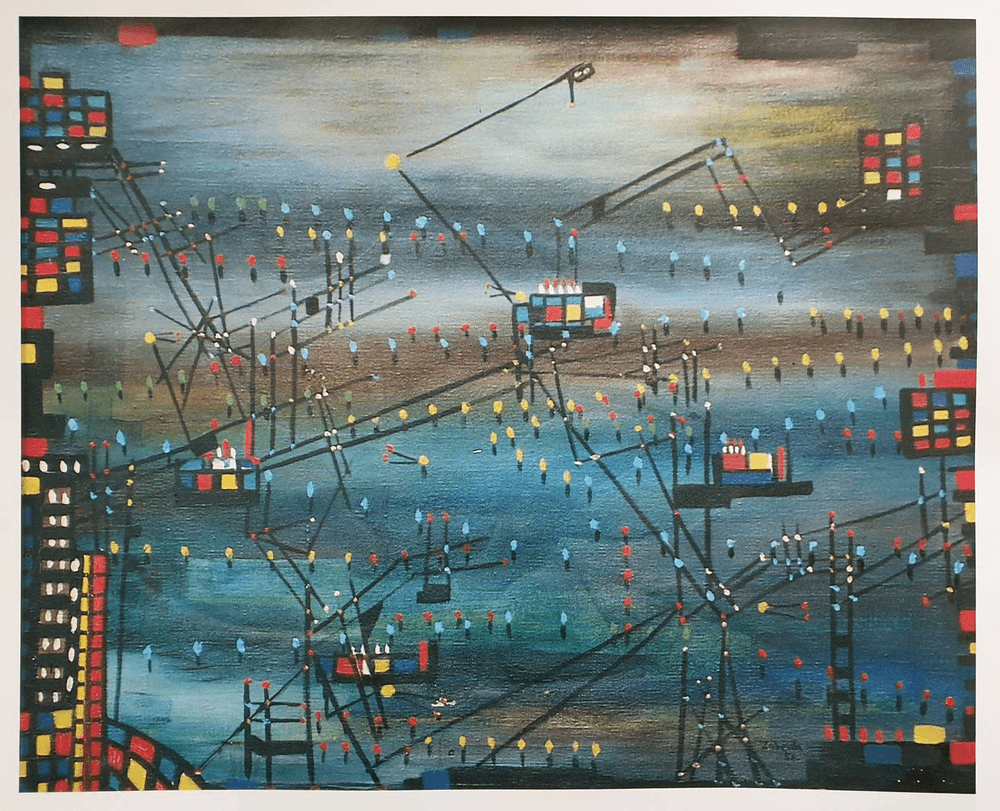 One of the most celebrated Modern artists, Zainul Abedin, set the movement of Modern art in Bangladesh. For his contribution in the arts industry, he has been awarded the title of Shilpacharya. Zainul Abedin was one of the founding Principals of the Government Institute of Arts and Crafts, now Institute of Fine Arts in 1948 in Dhaka. Till today, the Institute of Fine Arts is regarded as one of the premiere art institutions of Bangladesh.
Zainul Abedin, like many of his contemporaries studied the Western style of art and oriental practices. Soon, Zainul Abedin transgressed from the usual romantic and lyrical to something close to realism. What changed his theme was the unfortunate man-made Bengal famine that scarred pre-partition India. The horrors of which were emoted on Zainul Abedin's series of ink sketches abundantly. Zainul Abedin's later works continued to speak volumes about human sufferings, atrocities and protests. The thematic expression of Zainul Abdein gained recognition worldwide. Even today, his works through its earthy tones and traditional folk art narrate stories of Bengal and its culture.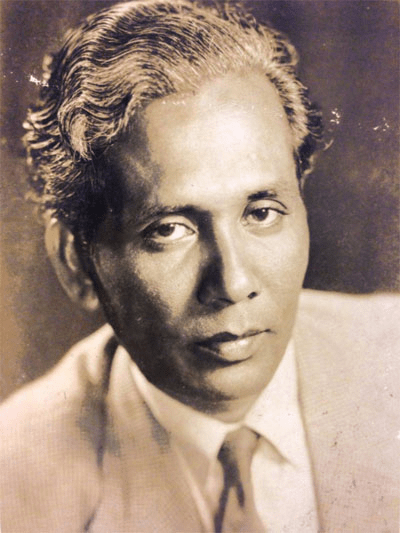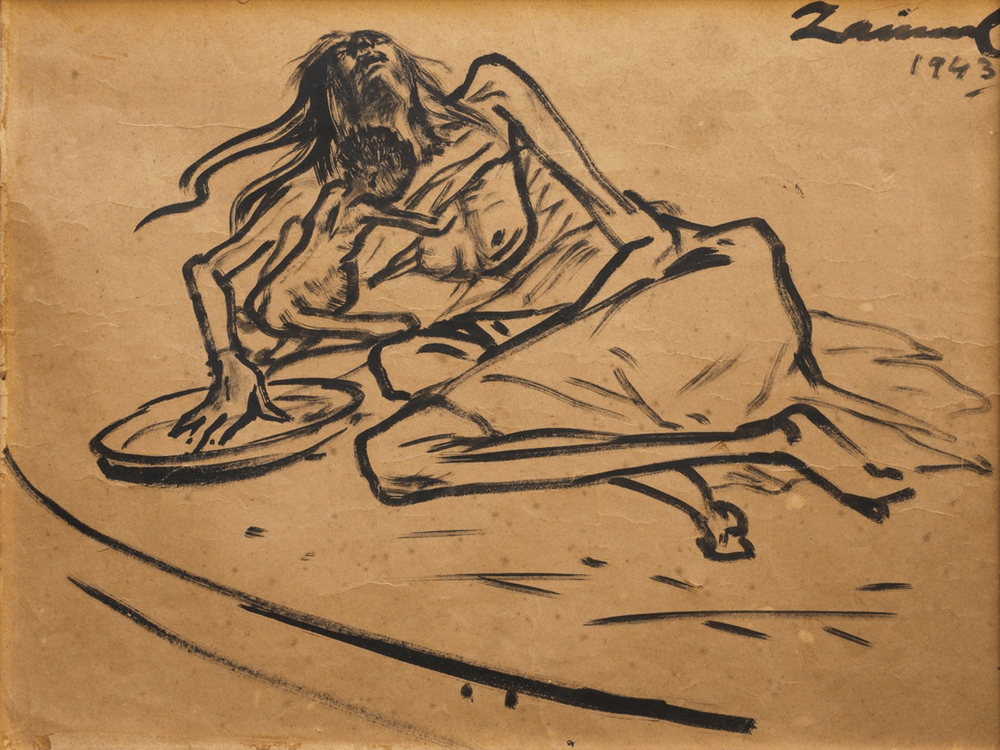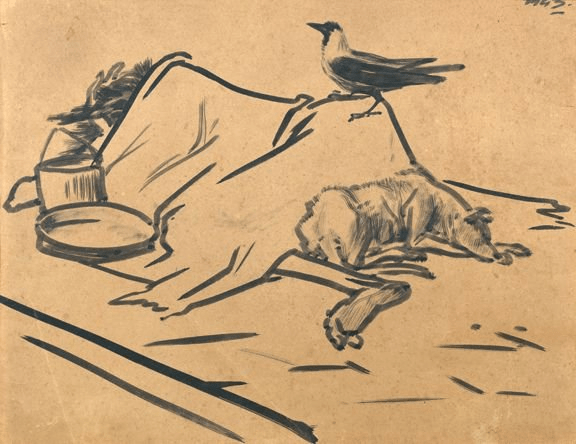 The efforts of Modern artists across South Asian countries like Sri Lanka, Bangladesh, Pakistan etc. have shaped the way we perceive art. It is for them that we have a distinct style of art practice, not entirely cut off from the Western world but surely creating their own mark. Once struggling to find their place in the art world, the same Modern South Asian artists are now ruling the market! If you've made it till here, we hope you've learnt something new about South Asian artists and modern art. Let us know in the comments below which Modern artist did you get acquainted with for the first time.